Saturday, April 14, 2018 (All day)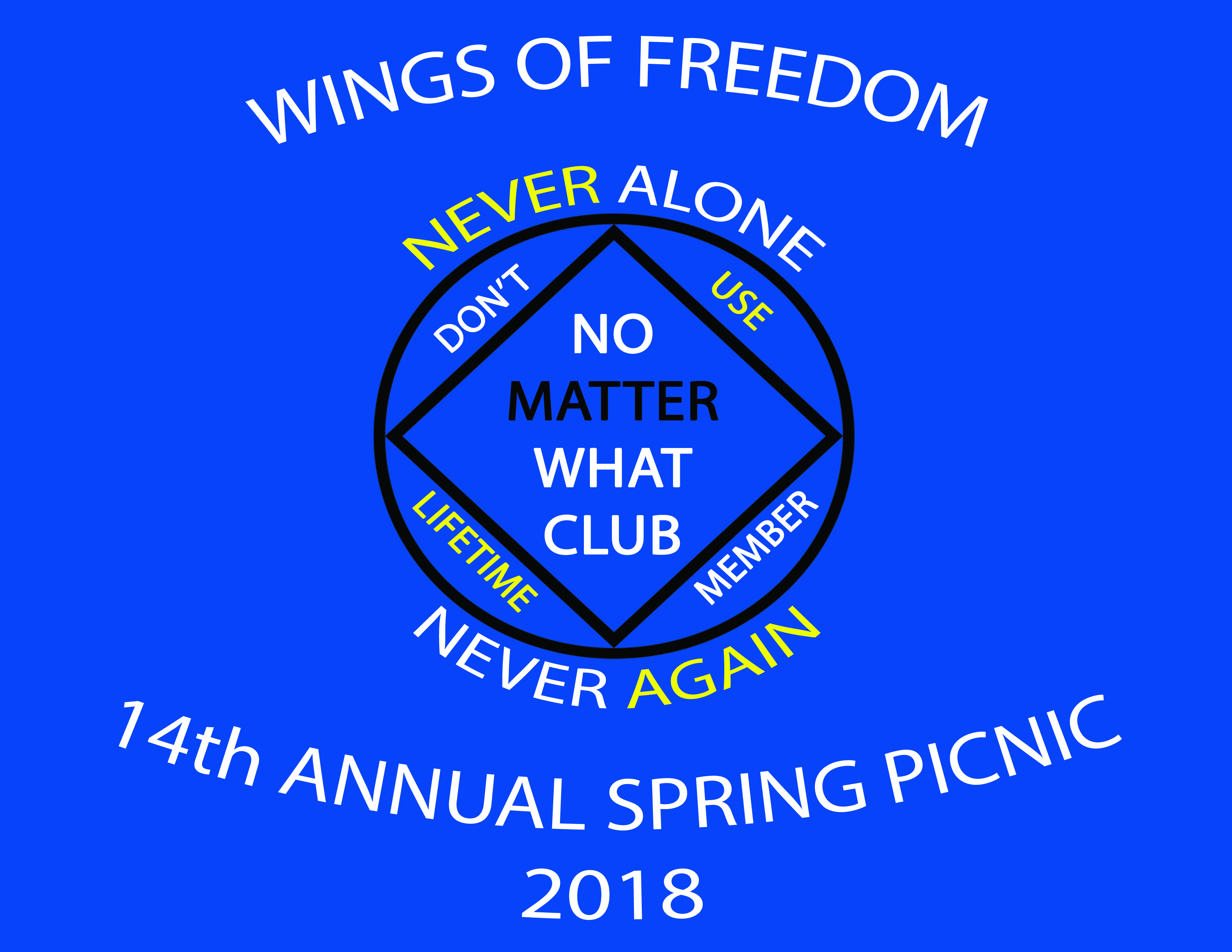 When: April 14, 2018 11:00 a.m. – 3:00 p.m.
Where: Port Neches Park
Corner or Merriman St. and Park St., Port Neches, TX 77651
Come join us for the annual Wings of Freedom Picnic! 
We will have speakers, games, food, fun, and fellowship.
Speakers
Clara B. from Houston, TX at 11 a.m.
Ricker P. from Orangt, TX at 2:00 p.m.
 2:00 p.m. 
T-Shirts for sale, $20 and Bandanas, $7
Call Tommilyn S. for more info 409-433-8803